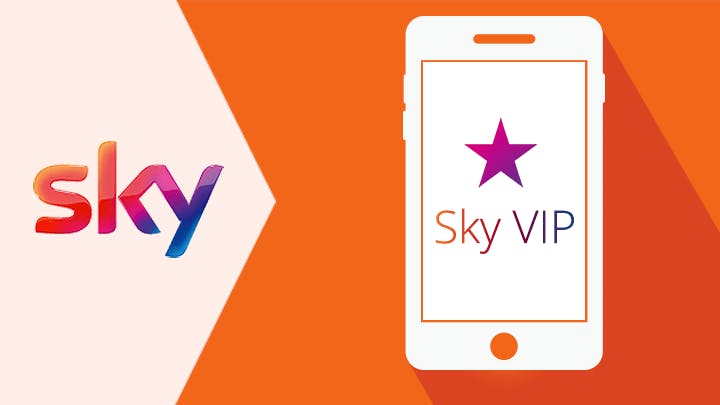 What exactly is Sky's VIP loyalty scheme? how do I get it, and is it worth sticking with them for it?
Carol, via email
Sky does indeed have a loyalty scheme - it's called Sky VIP. It offers both new and long-term customers rewards like exclusive prize draws, tickets for events including Premier League matches, a new channel, concierge-esque customer service and more.
But is it a Very Impressive Proposition or just another Vaguely Ignorable Programme? Let's take a closer look to find out:
What do I get with Sky VIP?
The Sky VIP loyalty scheme is available to all Sky customers, though the exact perks you get depends on how long you've been with the company. There are four tiers:
Sky VIP Silver (0-3 years) - gives you access to exclusive prize draws and free tickets to events across the UK. These could be sports events like Premier League matches or the Masters, cinema previews or other special events.
Sky VIP Gold (3-8 years) - gives you access to a new channel: Sky Atlantic VIP. This shows some of Sky's top shows 24 hours before the muggles down in the silver tier can watch them. You also get Sky Go Extra for free, which lets you download shows onto your phone to watch online, access it from more devices, and stream on devices like games consoles (find out more about that here).
Sky VIP Platinum (8-15 years) - gives you free setup if you want to upgrade to Sky's superfast fibre optic broadband. It also gives you a free data boost if you have a Sky Mobile plan (from September 2017).
Sky VIP Diamond (15+ years) - gives you free Sky Q setup, so you can get access to the company's best TV tech for a lower price. Also includes priority support with a dedicated phone number and advisors, so if you need customer service or technical help, you'll get it quickly. Basically Diamond gets you all the benefits of Silver, Gold and Platinum.
How do I get Sky VIP?
Simple, you can enroll via the My Sky app on your smartphone or tablet to access it. Follow the links below to grab it:
Inside the app, there's a special section for Sky VIP. Access it, and you'll be able to see and start using your rewards immediately.
Is Sky VIP any good?
It's well thought out for the most part, with even newer customers getting access to some appealing rewards like free tickets. As an incentive to join or stick with Sky, it's decent.
That said, don't make the mistake of sticking with the same package for years or you may end up paying far more than you need to. As your contract nears its end, make sure you compare deals to make sure a better price isn't available. You can find out more about existing Sky customer deals here:
We'd also stress that even a good loyalty scheme is no substitute for a better deal. Providers are always competing with price cuts, free gifts and special offers, so you should regularly check to see if you can cut your bill or upgrade your service. A free ticket to the football's a nice thing to get, but we reckon saving £10+ a month is better.