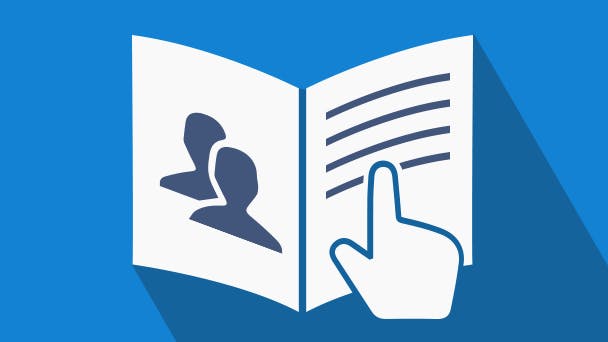 It's important to know what your rights are when it comes to your broadband service. Especially if you're unhappy with your provider. Here we unpack the legalese in your contract, so you know exactly where you stand.
The information here is correct at the time of writing. But if you feel you need legal advice, talk to a solicitor or a consumer organisation such as Which?, Citizens Advice Bureau, or Ofcom.
Your broadband consumer rights
In a nutshell, your basic consumer rights when it comes to broadband are as follows:
All goods and services must be of satisfactory quality, fit for purpose, delivered as described, and provided to a proper standard of workmanship. In other words, your broadband should work.
Both you and your broadband provider must comply with the terms on your contract. If you consider your provider to be in breach of the contract - e.g. if you're not being delivered consistent service - you have the right to cancel it.
The contract with your broadband provider must be fair.
You have the right to cancel your contract at any point - though in some circumstances you'll need to pay a fee.
All broadband providers must be signed up to an Alternative Dispute Resolution (ADR) scheme, who you can contact if a dispute is dragging on.
Encountered a problem related to switching? Read our guide to how your consumer rights apply to switching broadband.
I'm unhappy with my broadband service and want to make a complaint
When you're not satisfied with your broadband, your first step should always be to contact customer service or tech support through the channels your provider prefers you to take.
You'll find this info on the provider's website, and on any letters or emails they send you.
If your provider's a member of the ISPA (Internet Service Providers' Association), they must conform to the organisation's complaints procedure code of conduct.
That includes an obligation to respond to your complaint within five working days, and resolve it within 10.
Before you call, plan what you're going to say, and tell the representative exactly what the problem is as succinctly as you possibly can.
You'll also need to make clear what you want: a fault fixed, a refund, clarification on an issue, or something else.
If you're not satisfied, or if the customer service was poor, you can then launch an official complaint - again, through the provider's official channels.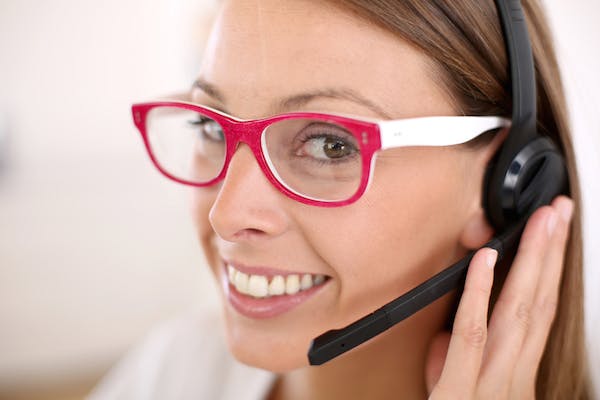 How to get in touch with your broadband provider
Got a problem with your broadband connection? Or maybe there's been a mistake with your bill?
Below you'll find contact details for all the UK's biggest broadband providers, whether you prefer to speak someone on the end of a phone, or want to take it up with your supplier's Twitter customer service team.
Naturally, if the nature of your complaint is quite complicated it probably makes sense to pick up the phone.
However, if you haven't got time to hang around in a queue waiting to speak to a customer service rep, you many want to try Twitter or Facebook.
We've found that customer service teams on Twitter often respond much faster than suppliers' call centres.
Helpfully, most providers' websites feature FAQ pages, with solutions to the problems that are most commonly experienced by customers. You'll find those under the 'Website' column in the table below.
in our experience, it's always worth taking a look at trouble-shooting pages. Just in case your problem is something simple that you can fix yourself, saving you the hassle of a lengthy phone call to your supplier.
| | |
| --- | --- |
| Provider | Website |
| BT | https://www.bt.com/help/home/#/ |
| EE | https://ee.co.uk/help/help-new |
| John Lewis | https://www.johnlewisbroadband.com/support/ |
| Gigaclear | https://www.gigaclear.com/help |
| Hyperoptic | https://www.hyperoptic.com/support/ |
| Now Broadband | https://help.nowtv.com/ |
| Plusnet | https://www.plus.net/help/ |
| Post Office | https://account.pobroadband.co.uk/SelfCare.UI/ContentManagement/FAQs |
| TalkTalk | https://community.talktalk.co.uk/ |
| Shell Energy Broadband | https://help.shellenergy.co.uk/hc/en-us |
| Sky | https://www.sky.com/help/home |
| SSE | https://sse.co.uk/help/broadband#hub-subcat |
| Virgin Media | https://www.virginmedia.com/help/broadband |
| Vodafone | https://support.vodafone.co.uk/ |
If you're really unhappy with the service you've received or even if you're pleased with your service, you may want to make the world aware of your experience by writing an appraisal on customer-reviews site Trustpilot.
You'll find to links to the Trustpilot pages for all the major broadband providers below:
| | |
| --- | --- |
| Provider | Trustpilot |
| BT | |
| EE | |
| John Lewis | |
| Gigaclear | |
| Hyperoptic | |
| Now Broadband | |
| Plusnet | |
| Post Office | |
| TalkTalk | |
| Shell Energy Broadband | |
| Sky | |
| SSE | |
| Virgin Media | |
| Vodafone | |
I'm in a dispute with my provider and it isn't getting solved
Contacted customer service? Filed an official complaint through the provider's proper channels? Still not happy? At this point, you can take things further.
All broadband providers are signed up to an Alternative Dispute Resolution (ADR) scheme, who will step in and resolve issues.
If it's been eight weeks since your original complaint and nothing is resolved, contact either CISAS (cedr.com/cisas) or the Ombudsman Services for communications (ombudsman-services.org/) about the problems you're having.
This usually resolves the majority of issues, but if you're still not satisfied with the outcome, you can seek legal advice from the Citizens Advice Bureau, Which?, or Consumer Direct.
Court is an option, but should only really be used as an absolute last resort.
I want to cancel my broadband
You can terminate a broadband contract whenever you want… but you'll need to comply with the cancellation terms laid out in the contract.
If you're still within the minimum contract length, that can mean a hefty fee, usually equal to the cost of the remaining bills on the contract.
There are some situations, however, where you won't be penalised.
If your contract started less than 14 days ago. You're allowed a 'cooling off' period during which you can change your mind and cancel it. This must be done in writing.
If your provider has raised your monthly bill, more than just in line with inflation. You can cancel without penalty if you do so within 30 days of being notified of the change.
If you believe your provider is in breach of contractand hasn't done enough to solve your issues. Again, though, you'll need to tell them in writing.
If you're no longer within the minimum terms of your contract. However, we recommend picking a new broadband package first, so you don't have to go too long without internet. See our guide to switching for more.
I think I'm being overcharged
If you've been charged too much, you're entitled to a refund on whatever extra you paid.
Check your contract to see what you signed up to pay in the first place (and whether it was set to change after a few months), and check your emails for any price changes that your provider informed you about.
Compare those against your latest bill to check it all matches up.
If it doesn't, call your provider's customer service, and tell the representative that you think your bill is too high.
They'll then take a look at your account to investigate. If that doesn't resolve it, go through your provider's official complaints procedure and ask for a refund on anything you've overpaid.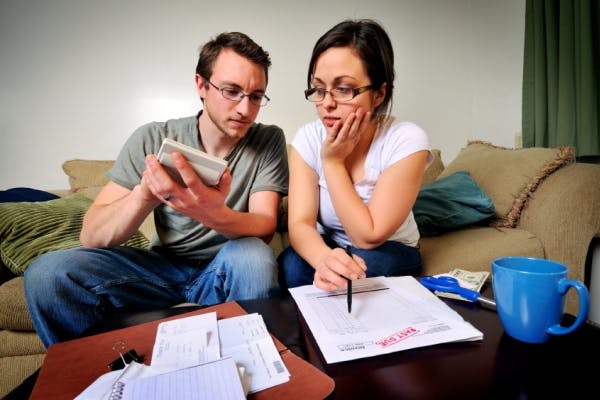 My provider has raised its prices
When there's a monthly price increase on the cards, your provider must notify you in writing that it's happening - usually by email or post.
If it's a large increase - more than inflation - you have the right to cancel your contract within 30 days of being notified, without incurring a penalty. In that case you'll need to inform your provider in writing (email is fine) that you want to cancel.
I'm not getting the broadband speeds I was promised
If your download speed is far lower than what you've been promised, you have a right to complain. And even cancel without penalty if Ofcom agrees that it's particularly bad.
Speed is a tricky issue with broadband, because there are so many things that can affect it.
Such as the wiring in your home, how many devices are connected, the kind of router you have, how thick your walls are, the software on your devices, and so on.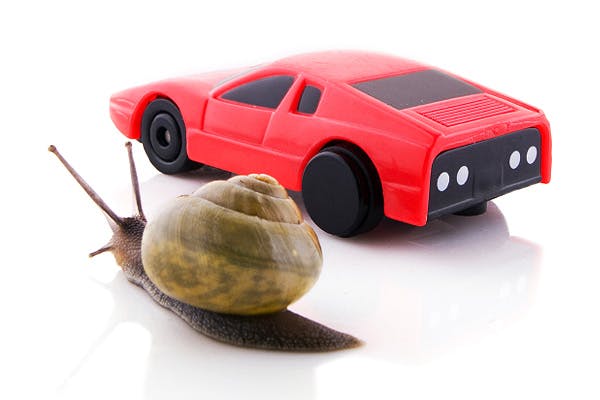 Broadband packages are also only advertised with 'average' download speeds - and not everyone will get the top advertised speeds.
On an 'average speed of 35Mbps' package, for instance, download speeds of 27Mbps would usually be considered acceptable. 0.2Mbps, on the other hand, would be a different story.
Before you do anything, take a look at our guide to boosting your broadband speed, and give our tips a go. If there's no improvement, call your provider's tech support for assistance.
Still no good? Go through the standard complaints procedure. If nothing improves, you have the right to cancel.
Get a good idea of the broadband speeds you're really getting with our easy to use broadband speed test.
Broadband advertising has misled me
Providers must be very careful about how they advertise their products, and they're subject to strict rules from Ofcom to make sure they don't confuse customers.
That includes giving accurate pricing and download speed estimates.
If you feel you've been misled by a broadband advert, write to the Advertising Standards Authority (ASA). State the exact advert, and what information you found misleading.
My broadband connection isn't working, but I'm still being charged
Some interruptions to your service, included those due to faults, are covered in your contract and aren't all that unusual.
Generally, they'll be fixed within a few hours. Of course, you're entitled to a working service provided with reasonable skill and care - so your provider must get them fixed or reduce your bill to reflect how long you had to go without broadband.
Contact your provider as soon as you notice a fault, and wait for it to get fixed. If it's not resolved quickly, then it's time to complain.
You also have the right to cancel your contract without penalty if your broadband doesn't work for four whole weeks after it's activated. Inform your provider in writing that you intend to cancel, in this case.
Automatic compensation for delayed repairs and start date
Some providers automatically pay compensation in the event of delayed repairs or missed appointments that left you without a broadband or landline service. As well as delays to the start of a new service that you've signed up to.
Providers that will pay out in these circumstances are:
Below is a table from the telecomms regulator, Ofcom, showing when you'll be entitled to automatic compensation and how much you should expect to get:
| | | |
| --- | --- | --- |
| Problem | Compensation paid out in the event that... | Amount of compensation |
| Delayed repair following loss of service | Their service stops working and is not fully fixed after two days | £8 for each calendar day that the service is not repaired |
| Missed appointments | An engineer does not turn up for a scheduled appointment or it's cancelled with less than 24 hrs' notice | £25 per missed appointment |
| Delays to the start of a new service | Their provider promises to start a new service on a particular date, but fails to do so | £5 for each calendar day of delay, including the missed start date |
I've been sent faulty hardware
Your provider needs to give you hardware that is of a satisfactory quality and fit for purpose, and that means a faulty router just won't do.
The best thing to do first is to contact tech support, who will guide you through steps you can take to get it up and running.
If that doesn't work, contact customer service and ask for a replacement. You're entitled to a refund for postage if you return the faulty router by post, too.