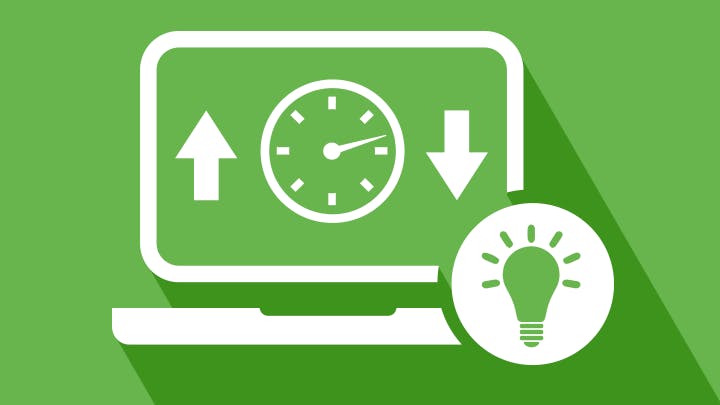 We use an awful lot of data on our home broadband, and it can be difficult to track. Emails, video streaming, and using apps all use up data and contribute to your usage. So how can you stay on top of it? Let's take a look.
Why should I monitor my internet usage?
If your broadband has a download limit, keeping on top of your usage is vital - it'll give you an idea of how much of your allowance you've got through, and how much you may end up needing to pay out of pocket if you go over.
For those lucky households withunlimited broadband, there's generally no need to monitor how much you use. Still, there are some situations when you might want to, such as:
To see if it's worth switching to a package with a download limit, which can save you money
If you're suspicious that someone or something is downloading an unusually large amount of data - like a virus or a sneaky neighbour
Or just plain old curiosity.
Checking your internet usage… when you have a download limit
On a package with a download limit, it's pretty common for broadband providers to let you see how much of your allowance you've used. They'll usually drop you an email when you're nearing the limit, but it's a good idea to check it regularly anyway.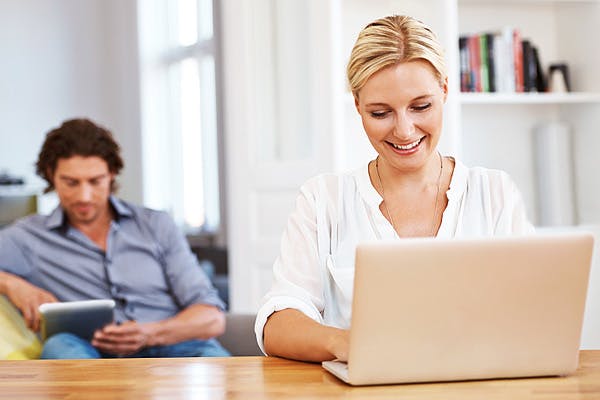 BT
The easiest way to check your usage withBT(www.bt.com) is to use the My BT smartphone app.
If you haven't got the app, however, it's almost as easy to log in online. Go to the My BT website, and log in - if you haven't logged in before, you may have to create a BT ID. Click through to 'My Bill', then 'View your broadband usage'. This is also the portal where you can view info about your billing, as the name suggests.
You can find out what you've used in each usage period and the split between download and upload usage.
Sky
Sky(www.sky.com) has an online Usage Tool, though it's only available if your package has a download limit. Log into your My Sky account and it'll be right there under the 'My Sky' tab.
Plusnet
You can check your usage withPlusnet(www.plus.net) atwww.plus.net by signing in with your Plusnet account info. From there you'll be able to see how much data you've used this month, your usage history, and, with some packages, what you've been using your data for.
Checking your internet usage… when you don't have a download limit
If your broadband provider only has unlimited packages, it's not very likely to offer a usage monitoring tool since your usage doesn't affect your bill. That makes monitoring your usage a little more difficult.
Your best bet is to install programs and apps on each of your devices to monitor how much data your individual gadgets use. For Windows PCs, there's GlassWire or Networx, and Windows 8 and 10 let you track your bandwidth natively if you mark your Wi-Fi as a 'metered connection' under the Connection Settings. For Mac, there's SurplusMeter; and there are multiple data managing apps forsmartphonesand tablets.
Let it all run for a while, then look at the data use for each device in your chosen time period and add it all up.
Unfortunately it won't give you a completely accurate picture of your usage - it won't account for guests who connect to your Wi-Fi, or the data used on devices that don't have a data monitoring app, like TV set top boxes, games consoles, andstreaming sticks.
Are you getting the broadband speed you're paying for? Find out for sure with our broadband speed checker.
Do I need unlimited broadband?
If you're on a package with a download limit that you frequently find yourself going over - or nearly do - we'd recommend switching to unlimited broadband, a better broadband option formedium and heavy users. It's not a lot more to pay for peace of mind, and it means you can watchcatch-up TV, download files, and browse the web to your heart's content.
*Average speeds are based on the download speeds of at least 50% of customers at peak time(8pm to 10pm). Speed can be affected by a range of technical and environmental factors. The speed you receive where you live may be lower than that listed above. You can check the estimated speed to your property prior to purchasing.
On the other hand, if you find that you're only using a couple of gigabytes of data each month, a package with a limit can certainly save you money.