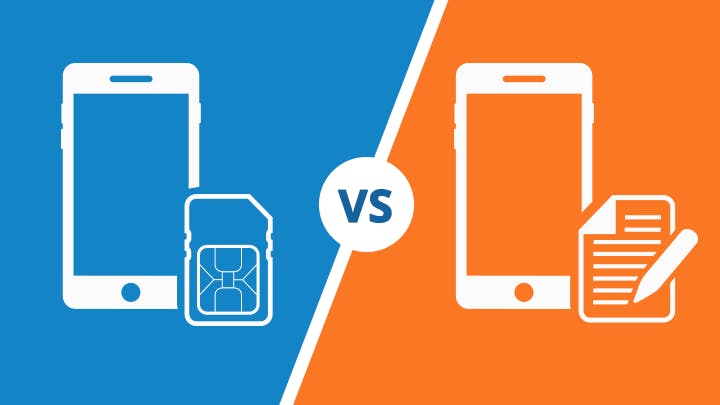 When you get a new phone, there are a few different kinds of plans available: you can either sign up to a contract on a handset, or buy a phone and get a SIM to put in it. But which is best?
What's the difference between SIM-only and contract plans?
With a pay monthly mobile contract, you pay a fixed fee every month, usually for 24 months. There's very little, if anything, to pay upfront when you sign up - but your monthly bill will include both your mobile tariff and payments on your handset.
A SIM-only plan, on the other hand, only covers your mobile service. You're just paying for the use of the SIM, as the name suggests. Lots of people choose to buy their phone outright, then sign up to a SIM-only plan to get a mobile tariff. It's a lot less to pay per month, but a lot more to pay initially.
So, which should you choose?
Pros of SIM-only
It generally works out cheaper overall
Your monthly bills are lower
It's less commitment - you aren't locked into a plan for two years, and you've got more freedom over when can change your allowance and phone
You'll get an unlocked handset, so you can choose whichever network you like
You can sign up without a credit check
It's the only way to get a pay-as-you-go plan
Pros of mobile contracts
There's very little to pay upfront - you can even get contracts with a 'free' phone
You can get your phone straight away, without having to save up beforehand - meaning you can have the best of the best in your hands straight away
Costs are more manageable, since it's all spread out
If you pick a good deal, it isn't that much more expensive than buying outright and going SIM-only
Sticking with contracts means you can get a new phone every two years
The maths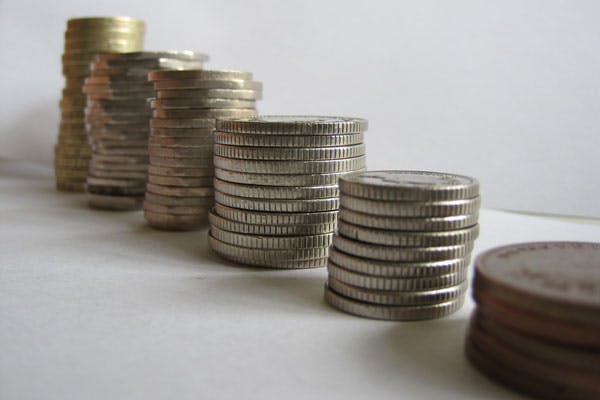 Here's an example to show you the price difference between a contract and going SIM-only.
Let's say you want an iPhone XS 64GB Gold, and you need a reasonable amount of data. You can get that from iD Mobile – at the time of writing, a plan with 5GB data, 2000 minutes and unlimited texts costs £44.99 per month, plus £249.99 up front. Over the whole contract (24 months), your total would be £1,329.75.
Now let's see the cost if you bought the iPhone outright and went SIM-only. On Apple's website, the phone is listed as £999; and a SIM-only deal from Plusnet with unlimited minutes and texts costs £10.00 per month. Your total over two years in this case would be £1,239.00.
That's a difference of £90.75 – quite a lot, really, but you may decide it's worth it over two years for the benefits a contract would bring.
Also, the above example is based on buying a brand-new iPhone. If you hang on to your old phone and opt for a SIM-only deal, you'll save even more money.
What it comes down to is this: to ultimately save money, go SIM-only. To get the phone you want now with little to pay upfront, go contract.