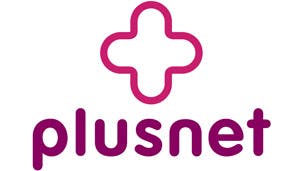 LIFE Mobile was established in 2013 as a good value, straightforward mobile network - but as of November 2016, it's now become Plusnet Mobile.
All LIFE Mobile customers switch over to Plusnet on 29 November, and if you're thinking of taking out a new plan, it'll have to come from Plusnet too.
Don't worry, though - like LIFE before it, Plusnet Mobile is still dedicated to bringing you affordable plans with the best coverage on the market. This time around, however, you'll also get a couple of extra bonuses: additional discounts for Plusnet broadband customers, and the provider's award-winning customer service. Oh, and speedy 4G.
Plans are all SIM-only - you can't get pay-as-you-go or handset deals - and operate as rolling 30-day contracts so you aren't tied down for too long. Monthly allowances range from a nice light tariff up to a 4GB data allowance - though if you have a heavy month, you can buy a bolt-on for a little extra. You've also got the option to set a Smart Cap, which limits how much you can spend outside of your plan each month.
And as for coverage, Plusnet Mobile uses EE's network - meaning over 99% of the population can get signal, and most can use 4G too.