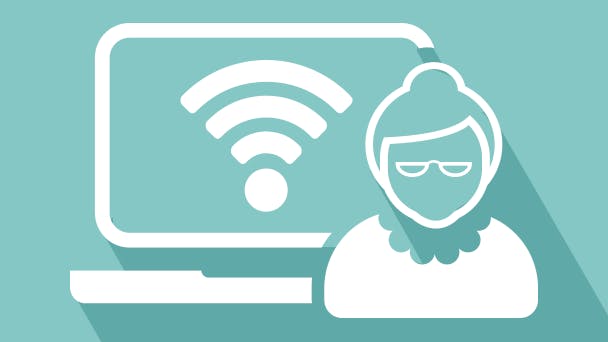 Getting online can help make life easier for older people in many ways. Want to get broadband in your home, or set it up for a parent? And are there any special deals for vulnerable people? Have a read of our comprehensive guide to find a broadband deal that best suits you.
Our favourite deals
As it turns out, there are plenty of cheap deals suitable for pensioners. Here's a few of our favourites:
*Average speeds are based on the download speeds of at least 50% of customers at peak time(8pm to 10pm). Speed can be affected by a range of technical and environmental factors. The speed you receive where you live may be lower than that listed above. You can check the estimated speed to your property prior to purchasing.
Broadband and landline deals for pensioners
A few providers have special packages and deals available for people who are vulnerable or disabled. If that's you, you could save a good bit of money by choosing one of these.
BT
BT has replaced its BT Basic package with BT Home Essentials. It's a low-cost fibre broadband and home phone plan that's available if you're receiving certain benefits:
Universal Credit
Guarantee Credit element of Pension Credit
Jobseeker's Allowance
Income Support
Employment and Support Allowance
It costs £15 a month for average download speeds up to 36Mbps, or £20 a month for 67Mbps. There's also a £9.99 postage and packaging charge, paid upfront.
For the speeds you get, it's very affordable. To put that in perspective, BT's Fibre 2 package with the same average speed costs almost double the price. Visit our page for more BT deals.
BT Home Essentials is available on a 12-month contract. And, unlike other broadband contracts, there aren't any early exit fees – so you won't need to worry about having to pay extra for leaving your contract early, should your circumstances change.
Additionally, you get the same features as any other BT broadband package: unlimited broadband with no download limits, a powerful Smart Hub, and 24/7 support from BT's security experts.
Both new and existing BT customers can apply. It's quick and easy to do online: pick your plan, enter your details (including your National Insurance number), and BT will run an instant eligibility check. If you qualify, you can immediately complete your order for a Home Essentials plan.
Sky
Sky has a Broadband Basics package for people receiving either Universal Credit or Pension Credit.
You can get Sky Broadband Superfast 35 with average download speeds of 36Mbps – or, if fibre isn't available in your area, you can sign up for Sky Broadband Essential Plus with average download speeds of 11Mbps. You also get a landline with Sky Pay As You Talk, where you'll only pay for any calls you make.
It costs £20 a month on an 18-month contract. And, unlike normal broadband deals, you won't be charged any early-termination fees for leaving before the minimum term is up. However, bear in mind that the price will go back to the standard rate at the end of the 18 months.
To qualify for Sky Broadband Basics, you need to be the Sky account holder, and be named on your Universal or Pension Credit monthly statement. Sky will ask for your National Insurance number so they can check your eligibility.
Only existing Sky Broadband customers can apply for this scheme.
Now Broadband
Now Broadband is owned and operated by Sky, so its social tariff works pretty much the same as Sky's scheme.
Existing Now Broadband customers receiving either Universal Credit or Pension Credit can claim the Now Broadband Basics package.
For a reduced price of £20 a month, it includes NOW Fab Fibre with an average download speed of 36Mbps, as well as its Pay as you Use calls plan.
It works on a very flexible monthly contract – you'll simply need to give 31 days' notice if you want to cancel, and you won't be charged any early-exit fees.
To apply, get in touch with Now. You need to be the Now account holder and named on the Universal or Pension Credit monthly statement.
TalkTalk
While TalkTalk doesn't offer the same cut-price contracts as other providers, it has developed a voucher scheme in partnership with the Department for Work and Pensions (DWP).
This scheme gives jobseekers six months' of free broadband. Available on a no-contract basis, it includes Fibre35 broadband with download speeds up to 40Mbps, a Wi-Fi router, security and online safety packages, and unlimited data usage.
Once the six months is over, you can choose to roll onto another TalkTalk contract, or cancel the service for free.
Following a successful trial in the North West, the scheme is now being rolled out across the UK.
How does it work? First, if you're currently out of work, ask your Jobcentre Plus work coach if you can apply. If they think you qualify, you'll be given a referral code to give to TalkTalk. Give them a call and you'll be able to redeem this code to get the service.
Virgin Media
Existing Virgin Media customers receiving Universal Credit can apply for its Essential broadband plan. It's a fibre broadband deal that costs £15 a month with average download speeds of 15Mbps.
Because it's a broadband-only service, unfortunately any TV or home phone plans you have with Virgin will be cancelled.
It's on a 30-day rolling contract, so there's a lot of flexibility. It's easy to switch between Essential broadband and your usual package – just get in touch with Virgin Media.
Additionally, if you're over 65 or have extra accessibility needs, you can get a Talk Protected plan. It's a phone-only plan that gives you inclusive evening and weekend calls to UK numbers, flexible payment options and no price hikes.
Hyperoptic
Hyperoptic'sFair Fibre Plan gives eligible customers discounts on several of its full fibre plans:
£7 discount on its 50Mbps fibre broadband-only deal, cutting costs from £22 to £15 a month
£7 discount on its 50Mbps fibre broadband and phone deal (from £25 to £18 a month)
£10 discount on its 150Mbps superfast broadband-only deal (from £35 to £25 a month)
£10 discount on its 150Mbps superfast broadband and phone deal (from £38 to £28 a month)
These discounts are open to new and existing Hyperoptic customers, as long as you receive one of the following benefits:
Income Support
Pension Credit
Income-related Job Seekers Allowance (JSA)
Housing Benefit
Personal Independence Payment
Attendance Allowance
Universal Credit
Care Leavers support
Income-related Employment and Support Allowance (ESA)
All plans come with unlimited usage, as well as free installation and activation. Plus, the broadband and phone plans come with free Evening and Weekend UK Landline calls.
And all plans are truly flexible, operating on a monthly rolling basis. You're free to cancel anytime, without having to pay any exit fees.
Can pensioners get a discount on broadband packages?
Yes – as mentioned above, quite a few providers offer low-cost broadband deals if you're vulnerable or disabled and receive a certain benefit.
If you don't qualify for these schemes, you can still find budget-friendly broadband deals.
Low-cost providers include the likes of Now Broadband, TalkTalk and Plusnet. And if you're a new customer, you can often find some great deals with big-name providers such as BT, Sky and Virgin Media.
While some providers might advertise a package as being suited for seniors, it might not necessarily be the cheapest or best deal for you.
In most cases, it's always best to shop around and compare prices to find the most affordable broadband package.
Does broadband include line rental?
In many cases, yes. You'll normally need an active phone line to get either standard ADSL broadband or fibre optic broadband delivered to your home.
Luckily, line rental is always included in the cost of your broadband package. Depending on whether you want to use your home phone, you can pay extra for a bundled broadband and landline deal.
Otherwise, if you don't need to use your landline, you can get the most basic 'pay as you call' plan – so you'll only need to pay for any calls you make.
Does fibre broadband include line rental?
It depends. If your provider uses Openreach's network to deliver broadband to your home, then it'll most likely bundle your broadband with line rental.
Nevertheless, several providers now offer broadband-only options: namely Virgin Media, which operates its own cable network, and Hyperoptic, which specialises in ultrafast 'Fibre to the premises' (FTTP) services that don't require a phone line.
And these days, many Openreach providers also have broadband-only options for people who don't want a landline, including BT.
Picking a broadband package
There are a few things to look out for when shopping around for broadband:
Price
If cost is a concern and you don't qualify for the low-cost schemes above, we recommend checking out our roundup of cheap broadband deals.
And remember to keep an eye out for special deals – as a new customer, you can usually enjoy the best offers. Whether it's a gift card, voucher, extra perks or discounted monthly rates, you may find that these rewards can help bring down the cost of a more expensive broadband package to a price that's more affordable.
Speed
You'll find broadband with download speeds ranging from 10Mbps all the way up to an ultrafast 1Gbps. Standard ADSL broadband, with average speeds of around 10Mbps, is usually fine for a small household where you just browse the internet a bit.
Anything more strenuous than that, and you may want to get quicker fibre optic broadband – it'll generally cost a few more pounds per month, but it'll be quicker and more reliable.
Phone and TV
Want some extra channels on your telly, or inclusive calls on your home phone? Bundling your broadband in with a phone and/or pay TV package is a really good way to save money – it'll cost less than if you get each service separately from different providers.
Customer service
Some providers are renowned for excellent customer service, which is reassuring if you think you're going to need some help with your broadband. According to Ofcom's most recent complaints report, Sky, EE and BT have the highest customer satisfaction rates.
Picking home phone and landline
All landlines initially come with a standard 'pay as you call' plan, where you only pay for any calls you make.
However, if you love chatting with friends and family on your home phone, you'll likely want a more comprehensive plan.
Fortunately, most providers also offer extra packages, such as evening and weekend calls and international minutes. And it's usually very simple to add one to your broadband deal – not to mention, you'll save money by bundling your services together.
If you're considering a broadband and landline deal, here are a few things to think about:
Inclusive calls – depending on your provider, call plans may include Evening and Weekend calls, Anytime calls, or a certain amount of free minutes every month, to UK landlines and mobiles. Some providers also offer international call plans, which is handy if you're getting in touch with family or friends overseas
Extra features – while most landline plans come with some basic features, like voicemail, you can pay more for advanced functions, such as three way calling and anonymous caller blocking
Bundle with TV – if you're thinking of getting broadband, landline and TV services, it's well worth getting them as a bundle from one provider, if possible. This way, you'll have more chance of securing a decent deal and saving money on your bill each month
Enter your postcode below to see what you can get:
Setting up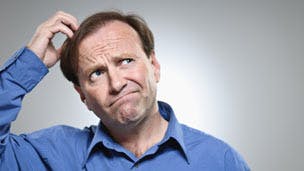 Setting up a new broadband connection at home is easier than you think.
Once you've chosen a package that suits you and signed up, the provider will send you all the equipment you need through the post – complete with instructions.
There's a chance an engineer may need to come and install a new line, which can take a couple of weeks for your provider to arrange. But once the engineer is in your house, it's usually a straightforward process – and it should normally take an hour or two. They may even help set up your router as well.
If your home doesn't require an engineer visit, all you have to do is wait for your new service to go live – your provider will give you a date – then plug in the router that they've sent you. It comes with very clear instructions on how to set up your equipment, as well as how to set up Wi-Fi so you can connect your tablet, laptop, and smartphone.
The easiest way to get the internet to a desktop computer or smart TV, however, will be to just plug it straight into the router with an Ethernet cable. And hey presto – you're online.
Nevertheless, there's help available if you're having trouble. For example, AbilityNet provides free IT support to older people and disabled people of any age, across the UK. Send a request for support and one of their Tech volunteers will come to your house to help with setting up new equipment, getting online or fixing any technical problems.