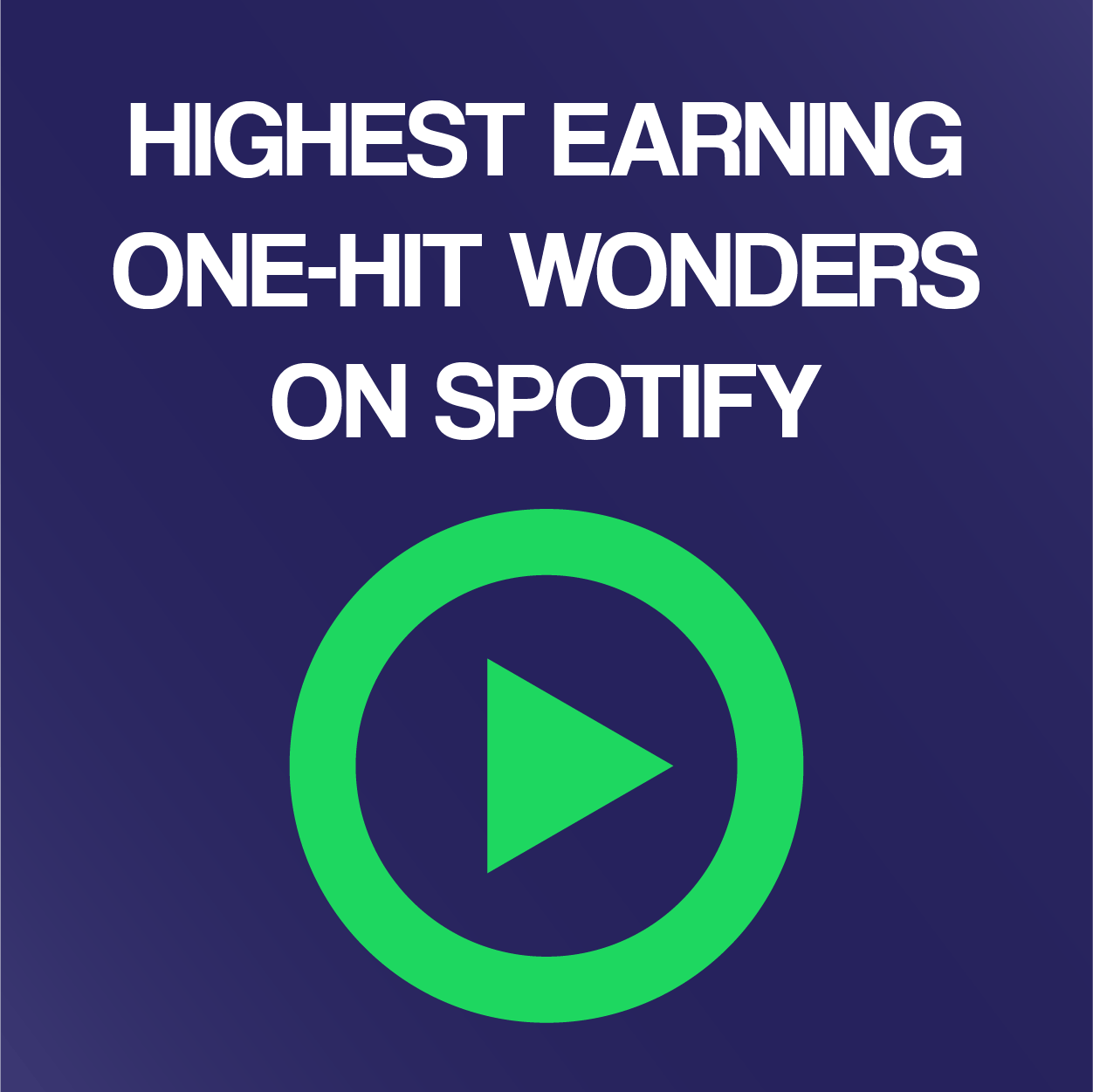 Some artists are able to churn out hit after hit, but for others, success can be brutally short-lived - but how long can musicians dine out on their one time success? Using data from Spotify, we looked at the most streamed one-hit wonders of all time and how much artists could be earning in royalties.
Landing a song in the top 40 is no mean feat, and in the age of streaming where music lovers have millions of songs at their fingertips, repeating that success is even harder.
As a result, music history is littered with artists whose careers are defined by just one song, but what are the biggest one-hit wonders of all time?
We scoured Spotify to find which one and done artists have had the most staying power and calculated how much those musicians have continued to earn from their one time hit.
Take a look at the 50 highest earning one-hit wonders on Spotify and listen to them yourself on broadbandchoices.co.uk's ultimate one-hit wonders playlist.
Top 50 Highest Earning One-Hit Wonders on Spotify
Released in 2011, 'Somebody that I used to know' hit number one in 23 countries, selling more than 1.3 million copies in the UK and 11.8 million worldwide.
While Gotye's second most-streamed song, 'Eyes wide open' has a respectable 39 million streams, the 810 million for 'Somebody that I used to know' blows those numbers out of the water and accounts for the vast majority of all of Gotye's streams.
Top 10 Earners: Annual Earnings Since Release
We also calculated how much one-hit wonders could have earned each year since their release to see how streaming royalties would look as an annual salary.
Broadbandchocies.co.uk's ultimate one-hit wonders playlist
Feeling nostalgic?
Listen to our highest earning one-hit wonders playlist below or follow us on Spotify.
https://open.spotify.com/playlist/1bNXfxzRbEckrBkYi5PPff?si=8ca6950d32034174
Methodology:
We analysed 20 of the most followed "one-hit wonder" playlist on Spotify to create a list of the most popular one-hit wonders.
Play counts were sourced directly from Spotify. Alternative edits and reissues were combined to find a total play count for a song, however, remixes were considered to be a different song.
According to Digital Music News, artists earn an average of $0.003 - $0.005 per stream. We used the upper limit to calculate estimated earnings.