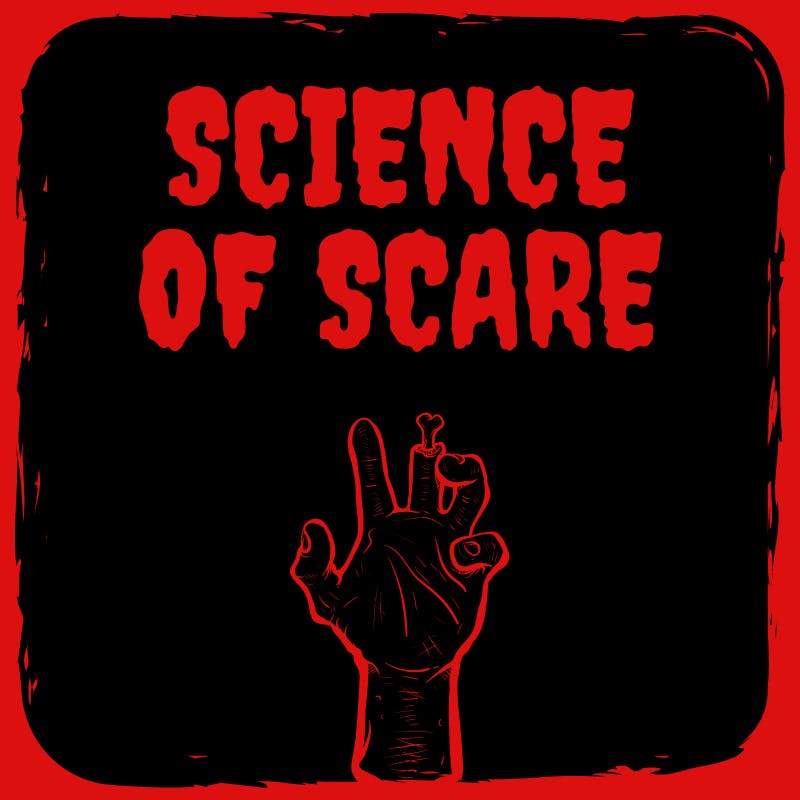 Whether it's zombies, ghosts or anything else that goes 'bump in the night', is there anything better than a good horror movie? But of the hundreds of horror flicks, which is the ultimate 'king of fright night'? Our scientific study tracked heart rates throughout some of the world's most iconic horror films, to study the science of scary, and find the undisputed scariest horror film of all time!
Looking for the 2023 edition of Science of Scare? We've moved to MoneySuperMarket
The Science of Scare Project
Is there anything better than a truly terrifying movie? One that gets your heart pounding, makes you jump out of your seat or sleep with the lights on?
We don't think so, and that's why since 2020, The Science of Scare Project from Broadband Choices has set out to scientifically measure the scariest forms of entertainment available.
With such a wide variety of streaming services, giving us an endless supply of horror films at our fingertips, it can be hard to know which can give you a true fight night, and which are child's play.
That's why in 2020 BroadbandChoices.co.uk founded the Science of Scare Project, an experiment to categorically find the scariest movies in existence, based on what get hearts pumping and pulses racing.
Now in its third year, the Science of Scare is back and bigger than ever tracking both the scariest movies and video games ever made.
Note: This page focuses on the movie side of our study, the results for the scientifically scariest video games can be found over on our sister study page here.
How to measure the scariest movies
Each year, the Science of Scare project curates a list of the most terrifying feature length movies and puts them to our panel 250 'victims' (test subjects).
Post-Covid, our test subjects are invited to special screenings of our movies in our 'screaming rooms', where they are fitted with special heart rate monitors and their heart rate is tracked throughout the movies, under researcher supervision.
From here we measure the average impact our shortlisted movies had on the heart rate (measured in BPM) of our subjects, compared to the average resting BPM of the total sample size, which each year has been 64 BPM.
To prevent audience fatigue, our screenings take place over the course of several weeks throughout the year, before we publish our results in October, just in time for Halloween.
To decide what films to screen, we take recommendations for the most frightening films from horror experts, critic 'best of lists', online communities (in particular r/horror), and our own personal picks. More on our 'Scare List' and selection process can be found at the bottom of this page.
Who Scares Wins
In 2021, our study ranked Rob Savage's low budget, Zoom based horror, Host (2020) as the scariest movie of all time, narrowly edging our previous winner Scott Derrickson's Sinister (2012) as the most scientifically scary movie ever made, but would a newcomer be able to take its crown in 2022?
The answer: no. Despite being shot in just 12 weeks and entirely through Zoom video conferencing, Host terrified our audiences in its short 56 minute runtime, increasing heart rates by an average of 24 BPM and retaining its title, leading us to declare that Host is the scientifically scariest movie ever made.
A Shudder original movie from British director Rob Savage, Host began life as a 2 minute prank skit that went viral across twitter, before being developed into a 56 minute feature film in just 12 weeks.
The movie, which was shot through Zoom video conferencing software during the covid-19 tells the story of a group of friends who take part in a virtual séance during one of their regular pandemic video catch-ups.
What follows is an intense hour-long thrill ride with some genuinely scary moments in one of the best examples of the new 'video chat' genre of horror films, that will hit on the nose for anyone afraid of the supernatural, lived alone in the pandemic, or has suffered one too many 'virtual pub quizzes'.
Science of Scare 2022 Full Results
The Science of Scare 2022 study saw some four new entrants crack the top 30, meaning we said goodbye to four films off the list.
The highest new entrant, at number 8 was Rob Savage's Host follow up, DASHCAM (2022), a truly chaotic found footage style horror movie, which despite polarising audiences with its protagonist, was able to push The Conjuring 2 out of the top 10.
Other new entrants included Oculus (2013), The Autopsy of Jane Doe (2016), and the latest Scott Derrickson and Ethan Hawke horror, Black Phone (2022)
With the new entrees muscling their way in, it meant four movies were pushed out of the top 30, Candyman (2021), The Invisible Man (2020), The Conjuring: The Devil Made me Do it (2021) and slasher classic Friday the 13th(1980).
New films narrowly missing out on a top 30 spot included Nope (2022), Malignant (2021), X (2022) and Scream (2022).
You can see the full results on our Science of Scare 2022 infographic or compare 2022's results to previous years in the table below.

Devilish Directors: Who are the 'best' horror directors?
With Black Phone entering in at number 30 on our list, director Scott Derrickson joins an exclusive club of directors with more than one entry in the Science of Scare Scare List.
However, it's horror icon, James Wan who sits atop of our director list, with an impressive three entries on the Science of Scare Scare List, The Conjuring, Insidious and The Conjuring 2.
Directors with more than one film on the Scare List:
James Wan: The Conjuring, Insidious, The Conjuring 2
2= Rob Savage: Host, DASHCAM
2= Scott Derrickson: Sinister, Black Phone
2= Tobe Hooper: Texas Chainsaw Massacre, Poltergeist
How to rank the scariest movies: 'The Scare List'
There are easily hundreds of horror movies from all over the world, with new indie horrors being released all the time. That means, unfortunately it's not possible to screen every horror movie ever made to our panel. Luckily, this is where our Scare List comes into play.
Our Scare List is our collated list of the scariest films taken from critic best of lists, forum and subreddit suggestions (a particular thanks the r/horror community), personal and expert recommendations and of course your feedback.
For the first two years of the Science of Scare Project, we screened 40 films each year from our list, ranking the top 30 scariest movies ever made, based on the heartrate impact.
However, following community feedback, for 2022 we've taken a new approach to allow us to screen more new movies and recommendations to our panel, rather than continuously playing the same movies each year, giving more films a chance and keeping our list fresh.
So, here's how the Scare List works. Based on previous results, the top 20 movies are locked in and do not get rescreened (unless of course a new entry is scary enough to bump them out of the top 20). The remainder of the top 30 (our relegation zone) get rescreened alongside our new entries. Any movie which does not make the top 30, is ineligible to be rescreen for the following year.
Agree with our list? Hate it? Have suggestions for movies we might have missed? Or, as David S Pumpkins, might say, "Any questions?" let us know on social media with the hashtag #ScienceOfScare.