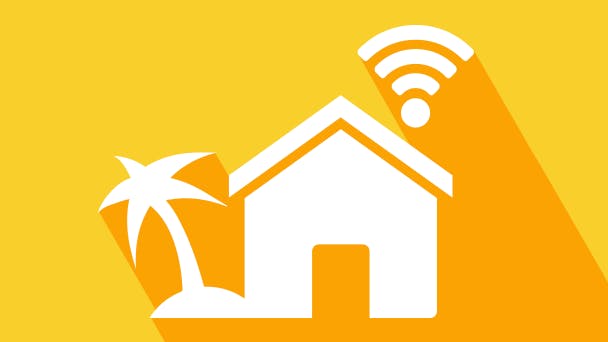 There's nothing quite like getting away from it all, but sometimes you want to get away from it all AND watch a bit of Netflix. That's why you probably want the internet in your second home, holiday home, or holiday cottage.
Depending on exactly what your circumstances are, you have a few key options available to you:
Short term contracts. A handful of providers, including Virgin Media and NOW TV, offer broadband on a 30-day rolling basis - meaning you can cancel it when your home is empty without facing cancellation fees. See short-term broadband deals.
Mobile broadband. This works fine if it's just for you, but it's not ideal if you've got a whole family of people to connect. For light use, though, a portable mobile broadband hotspot (aka MiFi device) is great, since you can just switch it on and off when you need to. See mobile broadband deals.
Cheap broadband. In some cases, you may actually be better off with a standard, long-term broadband package at a low price. See our top picks for cheap broadband.
I manage some holiday cottages that need Wi-Fi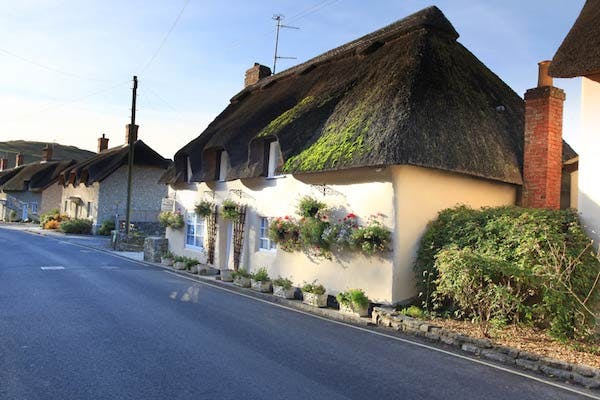 There are a few ways you can get broadband for holiday cottages.
If you let them out for most of the year: A standard broadband connection on any contract will be fine. Choose a cheap ADSL deal, and remember to switch once you're out of contract so you can keep costs down. A regular broadband contract also means you've got the option to add pay TV onto the package pretty cheaply too - that'll help draw in more holidaymakers who want to catch Game of Thrones while they're on their hols.
Alternatively, you could set up a proper gateway for public Wi-Fi hotspots that your guests can use - it'll cost a good chunk more, but at least you know it's secure. Read more about how to do that here.
If you only really let during holiday season: Temporary, 30-day broadband is your friend. A short-tem contract from a provider like Virgin Media, NOW TV, or Plusnet will give you a broadband connection that you can cancel once the season is over.
Take a look at our guide to broadband for a small business too.
I have a second home in the UK that I only visit for a couple of months each year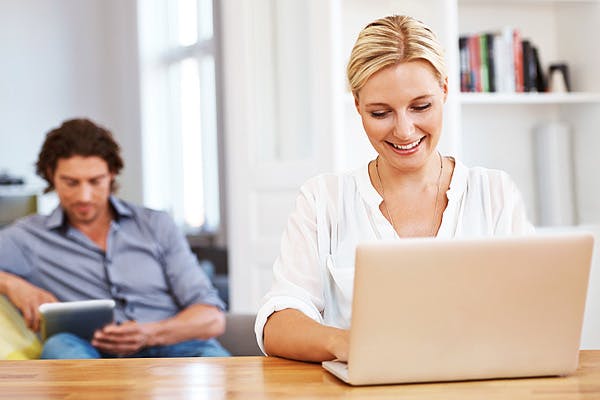 If it's empty most of the year: Get 30-day broadband each time you want to spend time in your second home - just remember to order it a couple of weeks in advance, and cancel it when you leave. Alternatively, if you're only a light internet user - or willing to cut back drastically for a couple of months - a mobile broadband hotspot may be your friend.
If you rent it out: You could either…
Get temporary 30-day broadband from Virgin Media or NOW TV when you stay there, and leave the rest of the year's broadband to the tenants. This is ideal if they're on a long-term lease for most of the year. Or, again, if you're a light user or want to switch off a bit, you could use mobile broadband when you're there.
Get a regular permanent, long-term broadband contract, and include the cost in your tenants' or holidaymakers' rent for the months they're there. This works just as well for long term tenants as it does for shorter lets.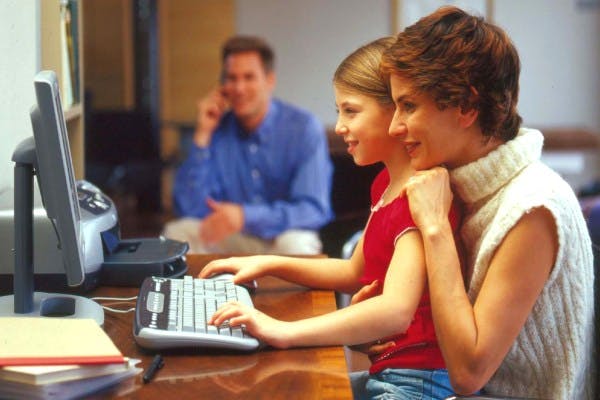 You'll need to crunch the numbers.
Starting a new broadband contract usually comes with connection fees every time you take it out - and temporary, no-contract broadband tends to have higher setup costs as well as higher monthly bills.
So, if you spend six months at a time in one home, then six months in the other one - short-term broadband will probably work out best. Order a plan a couple of weeks before you shift homes, and remember to cancel the one in the soon-to-be-empty home.
However, if you switch between the two homes pretty regularly, it may actually be better to take out two separate long-term contracts. This'll cut out a lot of potential hassle, and price-wise it would be comparable to constantly paying connection fees on short-term contracts. Just make sure you find good deals - take a look at our pick of the best here - and keep on top of costs.
So which provider should I choose?
It's always best to compare options for your area, but here are some starting points.
For 30-day or temporary broadband:
NOW Broadband offers standard broadband, fibre, home phone, and even TV on a 30-day rolling basis. Take out an Entertainment Pass and you can watch Sky Atlantic, too.
Virgin Media offers speedy broadband, home phone, and even TV packages on rolling monthly contracts.
Plusnet lets you pick a one-month contract on its standard broadband once you reach the checkout.
For cheap broadband:
You can usually rely on budget providers like Plusnet, TalkTalk, and Post Office for cheap broadband - but other providers often have some quite fantastic deals on.
For mobile broadband:
Before you take out a deal, remember to check coverage for that provider in the area that your holiday home is in.
Relish is only available in central London and Swindon, but perfect if that's where your home is. EE has the widest coverage of any UK mobile network with some nice high download limits, so you may find luck there. Three, meanwhile, is among the cheapest mobile broadband providers with a good range of options - so if you can get good signal, you could be in luck.